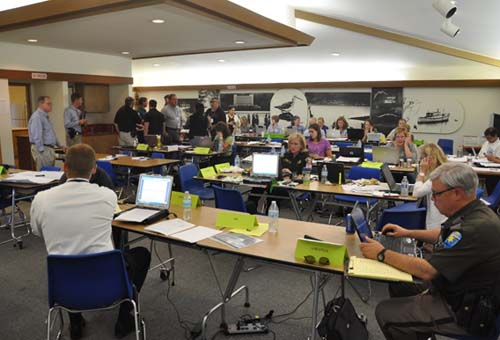 Classroom
Child Abduction Tabletop Exercise - 4 Hrs
November 3, 2022 | Flagstaff, AZ
SELECT A DIFFERENT DATE/LOCATION
Test the organization's response in conducting an initial investigation into searching for a missing or abducted child using the Incident Command System (ICS). Employ strategies and responses in mitigating and resolving the emergency. Participate in a multidisciplinary tabletop exercise, developed by the Department of Homeland Security, to build cohesiveness within the investigative team when responding to an emergency.
Registration Closed
Duplicate Email Address
is already being used by another NCJTC account.