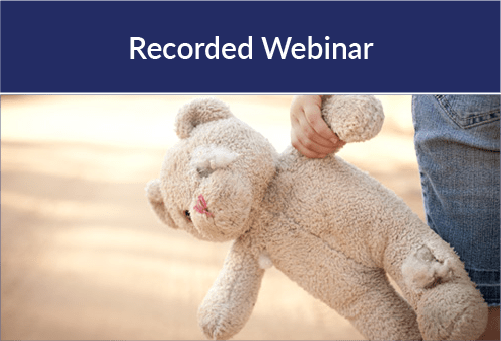 Webinar (Watch Now)
A Case Study: "We Got Taylor" The story of an abused 3-year-old boy
Duration: 1h 15m | Recorded on June 21, 2017
Review a case study involving a 3-year old child who was physically and emotionally abused by his mother's boyfriend. It was not until he was unable to walk that his mother was forced to take him to the Emergency Department for medical attention. With the work of many dedicated people of multi-disciplines this case was brought to justice!
Duplicate Email Address
is already being used by another NCJTC account.