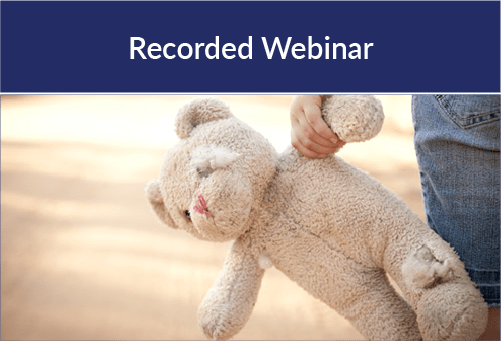 Webinar (Watch Now)
I Take It Back: When a Child Recants Allegations of Sexual Abuse
Duration: 1h 31m | Recorded on June 6, 2018
Discuss the risk factors that might be present in a case, which could be indicative of a possible recant. Explain and recognize potential ways to ensure both the physical and emotional protection of the child as well as immediate intervention services in an effort to prevent a recant in the first place. Discuss and identify ways for the multidisciplinary team to evaluate the report of recantation to determine what to do next. Recognize when a second interview should occur, by whom and the adjustments that need to be made to traditional interview protocols in order to gather pertinent information.
Duplicate Email Address
is already being used by another NCJTC account.